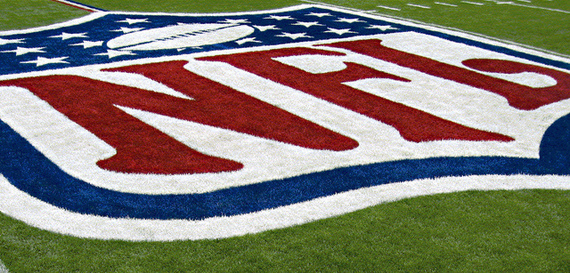 Student athletes spend years perfecting their skills on and off the field with hopes that they will be offered the dream of a lifetime: A scholarship to play college football. In other words, it's the golden ticket they need to take their sports career to the next level, and potentially hit it big -- by
making "it" (and millions of dollars)
playing in the NFL.
However, the haze of fame and popularity that surrounds most A-list players often overshadows an important reality: They must surround themselves with a team of trusted advisors. The guidance from this trusted team helps them avoid making poor financial, reputational or personal decisions that could ultimately ruin their career and financial wellbeing.
Below, I've outlined some of the top risks college athletes should consider to improve their likelihood of achieving a successful and lucrative career.
Risk 1: Career-Ending Injuries Before Going Pro
A career-ending injury is probably the most obvious and feared risk every student athlete wishes to avoid. One wrong play could shatter the dreams of a young, promising athlete ever making it to the pros.
Since there's no foolproof guarantee to prevent injuries from happening, some athletes (such as
Seattle Seahawks quarterback, Russell Wilson
) invested in disability insurance to offer financial security in the event of a severe injury.
Risk 2: Falling in the Draft
For many athletes, obtaining their college degree is as important as playing in the NFL. However, if an athlete opts out of the draft to complete their senior year, they face the risk of entering the draft at a lower projected pick than the previous year. Why? Any number of reasons could affect their position with interested teams, including a different pool of talent, poor seasonal performance, new injuries, etc.
To supplement lost income due to late draft picks, some athletes have invested in loss-of-value insurance. However, as
Marqise Lee
and dozens of other athletes have discovered, filing a claim is easier said than done. To date, it is unknown if a loss-of-value claim has ever been won, and many athletes often settle out of court because finding sufficient evidence to support an athlete's claim is difficult.
Risk 3: Bad Influences Distort Judgment
As we all see from entertainment news, those in the limelight are not immune to the consequences that occur when poor decisions are made. Unfortunately,
Maurice Clarett
is a prime example of an All-Star athlete who fell from grace.
In early 2003
, Clarett, a freshman running back for Ohio State University, was responsible for the game-winning touchdown at the National Championship. Fast-forward a few months:
Clarett found himself in hot water
for lying to police -- a move that resulted in 14 violations of the NCAA's ethical conduct regulations, and suspension from playing in the 2003 football season.
After
losing his legal battle against the NFL
in 2004, Clarett continued down a slippery slope that
landed him behind bars
. Luckily,
Clarett has turned his life around
, and dedicates his free time to speaking in front of other athletes to encourage them not to make the same mistakes he has in the past.
The lesson learned: Surround yourself with a team of trusted advisors who will help you become a role model instead of a bad example. Also, remember to maintain a good sense of judgment no matter how successful you become.
Risk 4: Chronic Traumatic Encephalopathy
The risks associated with high-impact injuries can happen long after players have hung up their helmets.
A recent study by the
Department of Veterans Affairs and Boston University
found that 95 percent of deceased NFL players had
chronic traumatic encephalopathy
(CTE), a degenerative brain disease that may be caused by concussions.
While there is still much to learn about this disease, the
NFL plans to continue taking steps
to make the game safer for players. In the meantime, it's important for athletes to understand the risks they are exposed to during their athletic careers. It's imperative for players to understand the risks of concussions, speak up when they are hurt, and
avoid downplaying or ignoring their injuries
. Failure to do so could shorten their athletic career or impact their life-after-football career.
Risk Management for Athletes
Athletes -- especially those destined for the pros -- face a number of unique risks. While there is no guaranteed formula to prevent career-changing incidents from happening, there are ways athletes can protect their futures (and their finances).
If you're an athlete who dreams of going pro, start assembling your team of trusted advisors. They will work with you to assess your potential risks, develop a plan of action and implement your risk management strategy to keep you protected while you're out on the field.
For more information about risk management, check out my blog on INGUARD.com.
Image Credit: NFL News Desk Admin
-- This feed and its contents are the property of The Huffington Post, and use is subject to our terms. It may be used for personal consumption, but may not be distributed on a website.